Are you running out of hot water quickly? Does your water heater not heat at all? Is your water heater leaking? Give our team a call. Ashburn Plumber Pros offers fast and affordable water heater repair services in Ashburn. Our team has years of experience fixing all types of water heaters and will have your hot water flowing throughout your property in no time. Whether you have a conventional tank water heater or an on-demand water heater, we have the knowledge, tools, and experience to provide repairs that will last a lifetime. Feel free to email or call our customer service team today if you need the best water heater repairs in Ashburn, VA.
Common Water Heater Problems
Many different things can go wrong with your water heater. Luckily, most problems are a quick fix. Temperature issues are the number one complaint we receive. Problems that include the water is too cold, too hot, or not hot long enough are the most common issue we encounter. Leaks are also common. Faulty valves, overheating, high water pressure, stuck valves, poor plumbing, and bad gaskets can all cause leaks. Corrosion or failed plumbing can cause serious leaks and could cause a water heater to dump gallons of water quickly and cause thousands of dollars in damage.
Water Heater Repairs for your Home
The team at Ashburn Plumber Pros is ready to fix your water heater. All our staff has years of experience and is trained to repair all types of residential water heaters. We can fix your water tank, on-demand heater, heat pump water heaters, and solar water heaters. We understand how important hot water is to your daily life and will have your repairs completed in no time. We offer fast, reliable, and affordable water heater repairs for your home. A properly functioning water heater is essential to your home. Give our team a call today if you need water heater repairs in Ashburn, VA.
Commercial Water Heater Repair Services
We also provide water heater repairs for commercial properties. We are certified and licensed to provide repairs for all types of commercial-grade water heaters. Whether you run a restaurant, hotel, office, school, or shop, having on-demand hot water can be essential to your business. Broken water heaters can quickly become a safety and health hazard for your customers and employees. Don't hesitate to contact us if you need professional water heater repairs in Ashburn.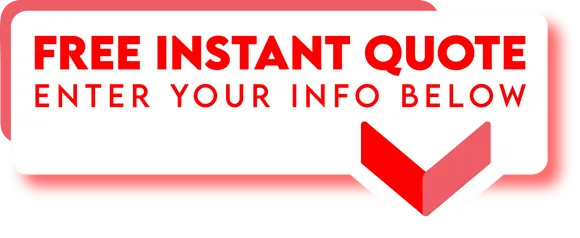 Emergency Water Heater Repair Services
Many water heaters are filled with gallons of water. A family of 3-4 people will normally have a 50 – 60 gallon water heater in their home. If the tank cracks or the plumbing fails, the water in the tank can quickly spill out. This could be devastating to your home or business and cause thousands of dollars in damage. Ashburn Plumber Pros has staff on-call 24 hours a day and can provide fast emergency water heater repairs. We can dispatch a plumber to your location if you have an emergency don't hesitate to call us.
We have been providing plumbing services in Ashburn, VA for over years. We are locally owned and operated by licensed plumbers who offer professional customer service to all of our clients. Ashburn Plumber Pros is a company that offers residential and commercial plumbing services, including drain cleaning, water heater installation, clog removal and more. We are experienced with all types of plumbing jobs for both homes and businesses. We are also available for emergency plumbing situations. We offer competitive prices and we guarantee the highest quality of workmanship. We will not sub-contract our services to any company, as all contractors have been background checked and fully insured.
If you are interested in scheduling an appointment or would like to learn more about our services, don't hesitate to give our team a call. Ashburn Pro Plumber Co offers professional plumbing services in Ashburn, VA. We have years of experience providing plumbing services for commercial and residential clients in Ashburn. Our team is ready to fix your leaky faucets, burst pipes, or clogged drains. Do you need emergency service? We have staff on call 24 hours a day that can solve your emergencies. You can reach our customer service team by using the phone number or contact form on this website.