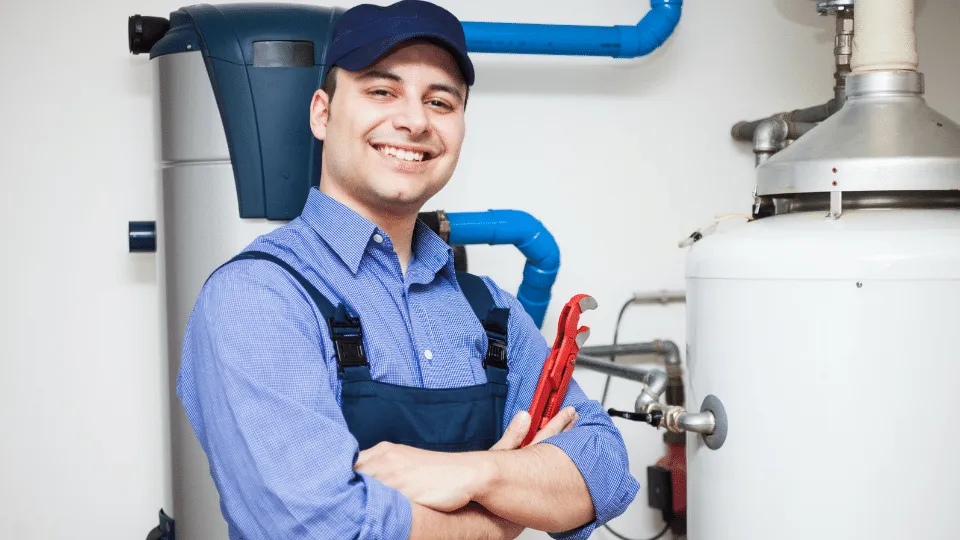 Clogged drains, rusty pipes, backed-up toilets, and burst pipes can ruin your day and your home. Our team is always on the job and ready to solve your plumbing problems. Ashburn Pro Plumber Co offers professional plumbing services in Ashburn, VA. We are a team of certified and licensed plumbers and provide plumbing inspections, maintenance, installation, and repairs. All our services are available for commercial and residential clients in Ashburn, VA. We also offer 24 hour service for emergencies. If you would like to learn more about our services or would like to schedule an appointment, feel free to email or call our team today.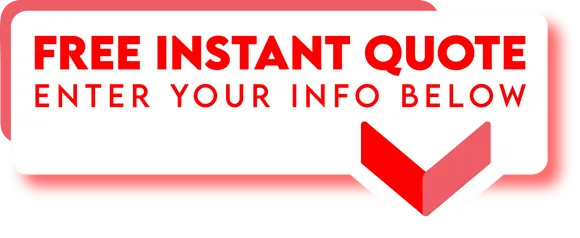 We offer the highest quality plumbing services in town. Ashburn Pro Plumber Co is a team of plumbing contractors dedicated to providing superior craftsmanship and excellent service. We use the highest quality materials, hardware, and components during every plumbing project. We are available today for a water heater replacement, plumbing services, and water heater repair. Do you have an emergency? Our staff is on call 24-hours a day and can provide quick and affordable emergency plumbing services in Ashburn. Don't hesitate to contact us if you need immediate plumbing repairs for your home or business.
Plumbing Services
A new water heater can help you and your family enjoy longer showers and lower utility bills. Modern water heaters are incredibly efficient and can provide on-demand hot water all day long. We offer a wide range of water heaters that can meet your needs and budget. Our team is available today to provide a free consultation and help you choose a water heater replacement for your home or business.
Hydrojet Plumbing
Hydrojet Plumbing is a type of plumbing that uses high-pressure water to create strong streams. This is often used for commercial businesses and residences because it has the ability to remove dirt, mold, bacteria, or other contaminants from pipes without causing any damage. We work with both residential customers as well as large chains such as restaurants, hotels, and schools.
Sewer Plumbing
Plumbing repairs and installations are some of the most common jobs that need to be done in a home. The reason is because plumbing can last for decades, but it still needs regular maintenance. Sewer Plumbing is one of the most important areas to keep up with. Sewer lines can be broken by tree roots, heavy foot traffic at construction sites or they can just wear out over time.
Drain Plumbing
The most common types of plumbing work done in the home are for bathroom fixtures, kitchen sinks and other household drains. Drainage is an important part of any house and hence it should be taken care with utmost attention. A blocked toilet may cause overflow on your floors or seep into walls where mold can form leading to serious structural damage. Call Ashburn Plumber Pros for a fast and reliable service.
Toilet Plumbing
The most common problem with toilets is either water not filling the bowl or a leaky toilet. Toilet leaks can be caused by an improper installation, age-related wear and tear, or material defects in your toilet. The best way to find out what's causing this issue is to call us today. We will evaluate the situation inside and out and will determine if we can repair your toilet or recommend you replace it.
Bathroom Plumbing
A broken pipe can cause a major inconvenience. If it starts to leak or if there is any type of water damage, you should call in the professionals as soon as possible. Bathroom plumbing problems are not something that most homeowners want to deal with on their own, Call Ashburn Plumber Pros.
Kitchen Sink Plumbing
The best way to ensure that your kitchen sink drains properly is by cleaning the trap. The trap prevents sewer gases from entering your home, and traps debris such as food particles so they don't enter into the pipes. To clean a dishwasher-caused clog, it's important not to pour water down the drain while you're in the process. Pour a pot of boiling water down the drain and cover it with a towel to allow for air flow. This will clear up any particles that are clogging your drains easily and safely. For professional help with your plumbing needs, contact Ashburn Plumber Pros.
Dishwasher Plumbing
Dishwashers are used in many households as the primary kitchen sink for washing dishes. The dishwasher is typically mounted under a countertop or on top of it, and has an area inside to hold water that drains from the dishwasher after use. This drainage may go down through a hole near the bottom of the machine into your plumbing system, or it may run onto the floor. If you need a professional to fix clogged drains, replace faucets and sinks or install water heaters, look no further than Ashburn Plumbers Pros!
Plumbing Leak Detection
A leaky or running toilet can cause a lot of problems. A leaking toilet not only wastes water and money, but it also has the potential to damage your floors in your home if you don't act quickly enough to fix the problem. Ashburn Plumber Pros is available 24 hours a day for emergency call outs.
Commercial Plumbing
Plumbing is a very broad topic, and there are many different types of plumbers. Commercial plumbing refers to the installation or repair of pipes in any type of commercial building such as restaurants, hotels, schools, office buildings etc. This also includes maintenance like clogged toilets and leaky faucets that need attention right away.
Plumbing Repair
Ashburn, VA plumbers are experts in everything from leaky faucets to water heater repairs. We also provide plumbing services for all types of homes and businesses as well as emergency callouts 24 hours a day, seven days a week.
Water Line Services
Water line repair services are one of the first things a plumber will do to fix your water lines if there is an issue or problem with them. This service includes repairing everything from leaks, breaks, clogs and more. One way that this could occur would be if you've noticed that the water pressure in your home is low and there are signs of a leak. Ashburn Plumber Pros will come to diagnose the issue, find where it's coming from and then perform any necessary repairs.
Water Filtration Services
It's hard to find a reliable water filtration service that doesn't overcharge or underperform. That is why we are your best option for getting the job done right, with honest prices and quality workmanship. We provide high-quality products at an affordable price so you can enjoy drinking clean, filtered water without paying too much.
Frozen Water Pipe
A frozen water pipe is a dangerous situation that needs to be addressed as soon as possible. Frozen pipes can burst and flood your home, so call for professional help if you suspect them in the winter months! The truth is that many homeowners don't know how to identify a broken or leaky pipe before it causes serious damage.
Water Pressure
Water is something we take for granted, and it's easy to forget that a clean water supply would not exist without quality plumbing and piping. There are plenty of potential problems with the pipes in your home or business building; they can easily cause pressure loss on the hot side (causing lower heat), leakages, clogs, ice formation, and more. The good news is, most pipe problems are easy to fix with the right tools and a little know-how.
Ejector Pump
Ejector pump is a high-pressure water pump that pumps waste liquid from your septic tank. Ejector pumps are electric and require wiring to be attached to an outlet in order for the pump to work properly. They have two large plungers, one inside of the other, which create suction when they meet at the top. Ejector pumps are similar to sump pumps in that they both work on the principle of creating a vacuum.
Sump Pumps
Sump pumps are a very important component in any home. Sump pumps can help to remove water from your basement before it has the chance to flood and cause damage, especially when heavy rain falls or during snow melts. If you're not sure whether your sump pump is working properly or if it's old enough for replacement, call us for help.
Tankless Water Heater Repair
Ashburn plumbers are experts for all plumbing, heating and cooling needs. With years of experience in the trade, our technicians can help you with anything from a water heater repair to installing new appliances. Ashburn is home to some of the best plumbing companies around so call now for professional service! The professionals at Tankless Water Heater Repair Ashburn are always ready to help.
Water Heater Repair
If your water is not hot, it's likely due to an issue with the heating element. It could be a faulty thermostat or a bad connection at either end of the coil. In order for this diagnosis to be confirmed, we need to check that there are no other issues before repairing any part of the system. We can also run a diagnostic test to find out if there is an issue with your water pressure.
Water Heater Installers
Ashburn Plumber Pros is the best water heater installer in Ashburn. Our professionals will arrive at your home on time and determine what needs to be fixed before they start working on it. We have been serving customers all over Ashburn for more than a decade now so we know exactly how important customer service can be for you.
Water Heater Service
The water heater is a necessity in every home and office. A malfunctioning or broken appliance can cause chaos, flooding the building with water or making it uninhabitable due to lack of heating for extended periods of time. Luckily we are skilled professionals who specialize in repairing these issues quickly and efficiently so you don't have to go without hot showers or the ability to use your kitchen appliances.
Sewer Plumbing
Sewer piping is the system for transporting wastewater from your home to a sewer station. Sewers are usually either gravity-flow or pressure sewers, and they can vary by their size and how fast sewage moves through them.
Drain Cleaning
A leaky pipe or a clogged toilet can result in serious damage to your property. If you experience these plumbing problems, it is important that they are addressed promptly and with the right equipment by professional plumbers Ashburn Va. A quick response will reduce necessary repairs as well as any potential health risks for occupants of the home.
Sewer Line Repair
It's not uncommon for a homeowner to have problems with their sewer lines. Sewer line repair in Ashburn can be done by our plumbing professionals if you suspect any issues and want it looked into ASAP. We'll get the necessary equipment together, such as water jetting, hydro-jetting, appropriate diameter pipes. We'll also provide a reasonable estimate and get the job done as soon as possible.
Basement Sewer Backup
When your basement is leaking water, it's important to take action quickly. Basement sewer backup can lead to serious damage in the home and costly repairs. If you smell sewage or have a wet floor near plumbing pipes, contact our Ashburn plumber as soon as possible for emergency assistance!
Root Removal
It's not uncommon for roots to find their way into sewer pipes. Root removal is an important step in protecting your home and preventing costly repairs from occurring. Fortunately, root removal can be a simple process if you know what you're doing.
Storm Drains
Storm drain damage is usually the result of tree roots. These pesky trees grow their root systems under sidewalks and driveways, which can cause some serious problems if they become too large to handle. The most common causes for storm drains in need of attention are excessive amounts of water (rain or snow) due to improper drainageways, improper grading and drainage, or the build-up of leaves in gutters.
Emergency Plumber
In some cases, plumbing emergencies require a timely response to avoid further damage and expense. Our emergency plumbers Ashburn Va are available around the clock for this reason. Contact us now if you need any help with any kind of plumbing emergency.
24 hour plumber
Plumbers in Ashburn Va are the best choice when you need a professional to handle any situation that may arise with your plumbing systems at home or work. We take pride in our customer service as well as providing quality workmanship.
Plumbers Near Me
When it comes to plumbing, you need the best—and Plumbers Ashburn are here for you! Our plumber team is made up of friendly and knowledgeable technicians who will provide a quick fix or an emergency repair without any problem.
Emergency Plumber Near Me
Emergency plumbing services provided by Ashburn Plumber Pros are available 24/hours a day, 365 days a year. Our plumbers are reliable and can perform work on all systems that exist in homes and businesses alike. We provide professional plumbing service for both commercial and residential clients.
Plumbing Companies Near Me
Ashburn Plumber Pros is a family-owned plumbing company in Ashburn, VA that has been providing professional services for over years. We offer an array of residential and commercial plumbing services to satisfy all your needs! Our friendly team will work with you anytime, day or night to ensure your satisfaction.
Best Plumbers Near Me
Plumbers Ashburn, Va is your best choice when looking for a reliable plumbing company. We have over years of experience and you can rest assured that we will get the job done right! With our professional team it's easy to schedule an appointment with us online or by phone.
Plumbing Services Near Me
Ashburn, VA plumbing company gives you a wide array of services to help with your home and business needs. We give an affordable rate for all plumbing services, and offer a 24/48 hour response time. With our expertise in the industry and over years of experience you can be sure to have your needs met by Plumber Ashburn Pros.
Ashburn Pro Plumber Co is a team of expert plumbers. Based in Ashburn, we provide professional plumbing services for commercial and residential clients. Our team is fully trained and has years of experience providing the best plumbing inspection, installation, maintenance, and repairs in town. We also stay up to date on the latest technologies and plumbing techniques. This ensures your installation or repair will look great and last for years. We are available today for a variety of services including water heater and plumbing services. Feel free to email or call us today for more info or to schedule a free consultation.
"We had a pipe burst a few months ago and your staff came to our rescue. I was amazed at how quickly your repairman arrived. He was able to repair the problem and stop any more damage from the water leak. Thank you so much for helping us and saving our home from flooding."
"Our water heater died last year, and we hired your company to replace it with a new one. I just wanted to email and say thanks for the help. The install was completed quickly and your price was affordable. Thanks!"
"We recently purchased a new home and have been renovating it. I hired your company to install new plumbing in our bathrooms. The new plumbing looks great and is much better than the old, corroded pipes that were in the home. Thanks for the install!"
If you are interested in scheduling an appointment or would like to learn more about our services, don't hesitate to give our team a call. Ashburn Pro Plumber Co offers professional plumbing services in Ashburn, VA. We have years of experience providing plumbing services for commercial and residential clients in Ashburn. Our team is ready to fix your leaky faucets, burst pipes, or clogged drains. Do you need emergency service? We have staff on call 24 hours a day that can solve your emergencies. You can reach our customer service team by using the phone number or contact form on this website.