Clogged drains, sewage backups, and slow drains can be annoying. They can also quickly become health hazards in your home or business. Our team is here to provide a solution to your drainage problems. Ashburn Plumber Pros offers fast and affordable drain services in Ashburn, VA. Our team will provide an in-depth inspection of your drains and plumbing to get to the root cause of the problem. If you have a stubborn clog you can't get rid of, don't hesitate to give us a call. We are available today to provide fast and affordable drain services for commercial and residential clients in Ashburn, VA.
As a property owner, you'll encounter a variety of drainage problems. Slow drains are the most common problem we encounter. If caught early, a slow drain can be quickly fixed and your drain will flow smoothly in no time. Foul odors coming from your drain may indicate a serious drainage problem and should be investigated immediately. Recurring clogs or multiple clogged drains could mean you have serious plumbing issues that need to be repaired as well. A sewage backup is extremely dangerous and presents a health risk and can damage your property.
Drain Inspection and Cleaning Services
Ashburn Plumber Pros is available today to ensure your drains are running smoothly. Whether you have slow drains or a room full of sewage, our team is ready for the job. We will perform a thorough inspection of your drainage system to pinpoint the source of the problem. Once identified, we can provide quick and affordable repairs for your home. Your home will be safe from backups, clogs, and sewage in no time.
Commercial Drain Inspection and Cleaning Services
If you are having problems with drainage at your business, don't hesitate to give us a call. Ashburn Plumber Pros has years of experience providing commercial drainage repairs and services. A properly functioning drainage system is extremely important for any business. Backups, clogs, sewage problems, and more present health and safety risks for your customers and employees. We can provide regularly scheduled inspections that will ensure your plumbing systems function effectively. If you have drainage problems, we offer affordable repair solutions that will keep your business clean and healthy.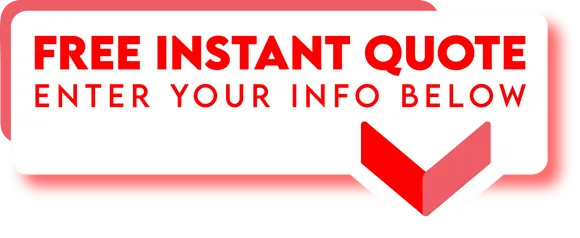 Emergency Drain Cleaning Services
Small clogs may be a nuisance. Bigger clogs can become serious problems. Sewage clogs in your bathroom or kitchen can be extremely dangerous and pose a serious health risk to your family. They can also cause serious water damage to your property. If you have a clog that is out of control and backing up into your home, you'll need immediate repair services. Our team is available 24 hours a day to provide fast and affordable emergency drain cleaning services. We will get your clogged drains fixed in no time and prevent any serious damage to your home or business. Don't hesitate to call us if you need immediate drain services in Ashburn.
We have been providing plumbing services in Ashburn, VA for over years. We are locally owned and operated by licensed plumbers who offer professional customer service to all of our clients. Ashburn Plumber Pros is a company that offers residential and commercial plumbing services, including drain cleaning, water heater installation, clog removal and more. We are experienced with all types of plumbing jobs for both homes and businesses. We are also available for emergency plumbing situations. We offer competitive prices and we guarantee the highest quality of workmanship. We will not sub-contract our services to any company, as all contractors have been background checked and fully insured.
If you are interested in scheduling an appointment or would like to learn more about our services, don't hesitate to give our team a call. Ashburn Pro Plumber Co offers professional plumbing services in Ashburn, VA. We have years of experience providing plumbing services for commercial and residential clients in Ashburn. Our team is ready to fix your leaky faucets, burst pipes, or clogged drains. Do you need emergency service? We have staff on call 24 hours a day that can solve your emergencies. You can reach our customer service team by using the phone number or contact form on this website.